Jordan Marinov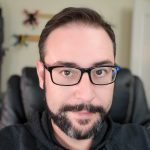 Information technology professional with extensive experience building, managing and leading software teams, delivering highly scalable solutions founded on resilient and sustainable architecture. Specialized in backend systems, cloud computing, big data, dev-ops, remote fleet administration, mobile applications and more.
Employment
Current: Honey
Previous:
Atom Tickets
Amazon.com – Amazon Appstore for Android (Irvine, California USA)
Farheap Solutions, OvernightPrints.com
Kemper Enterprises
NeonSurge LLC.
Education
Argosy University Los Angeles (Orange, California USA)
Mt.Sierra College (Monrovia, California USA)
Технически Университет (Sofia, Bulgaria)
Patents
9,684,579 – Test device selection using multi-pass scoring
9,513,762 – Static content updates
8,930,575 – Service for automatically converting content submissions to submission formats used by content marketplaces
Memberships / Licenses
FCC Callsign (HAM Radio License) KK6VYN
AMA 1088405
Hobbies
Embedded technologies
Microelectronics, design, soldering
FPV drones, building, flying, racing
3D printing and modeling
RV camping
Links